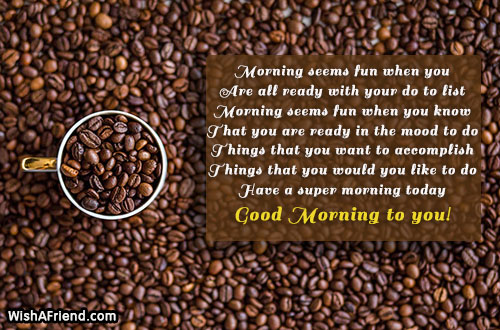 Morning seems fun when you
Are all ready with your do to list
Morning seems fun when you know
That you are ready in the mood to do
Things that you want to accomplish
Things that you would you like to do
Have a super morning today
Good Morning to you!
Other Popular Sweet Good Morning Messages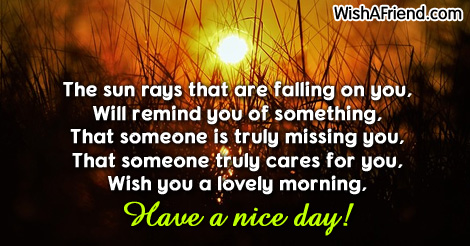 The sun rays that are falling on you,
Will remind you of something,
That someone is truly missing you,
That someone truly cares for you,
Wish you a lovely morning,
Have a nice day!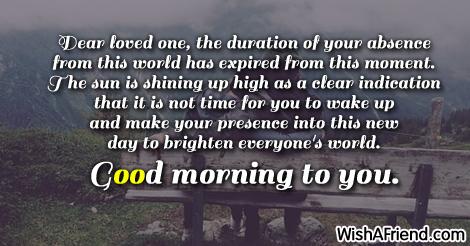 Dear loved one, the duration of your absence from this world has expired from this moment. The sun is shining up high as a clear indication that it is not time for you to wake up and make your presence into this new day to brighten everyone's world. Good morning to you.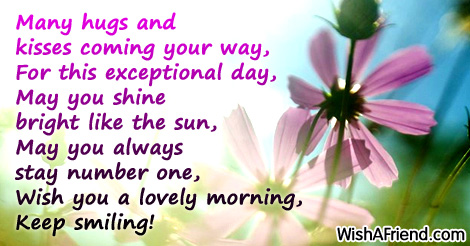 Many hugs and kisses coming your way,
For this exceptional day,
May you shine bright like the sun,
May you always stay number one,
Wish you a lovely morning,
Keep smiling!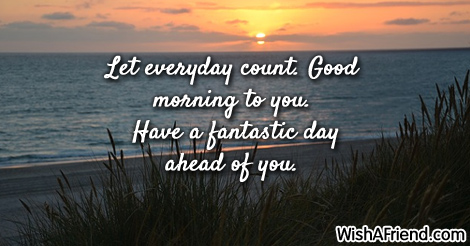 Let everyday count. Good morning to you. Have a fantastic day ahead of you.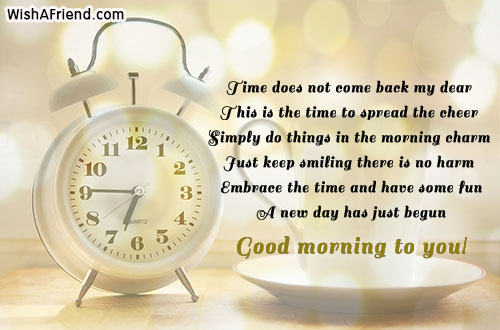 Time does not come back my dear
This is the time to spread the cheer
Simply do things in the morning charm
Just keep smiling there is no harm
Embrace the time and have some fun
A new day has just begun
Good morning to you!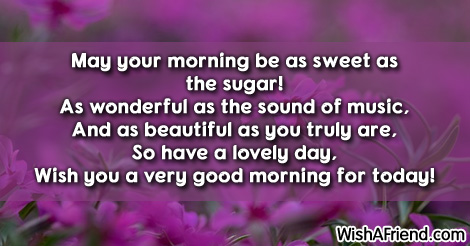 May your morning be as sweet as the sugar!
As wonderful as the sound of music,
And as beautiful as you truly are,
So have a lovely day,
Wish you a very good morning for today!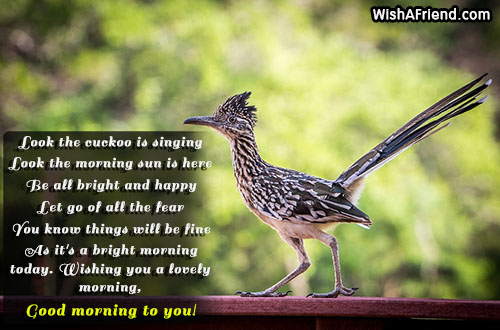 Look the cuckoo is singing
Look the morning sun is here
Be all bright and happy
Let go of all the fear
You know things will be fine
As it's a bright morning today
Wishing you a lovely morning
Good morning to you!