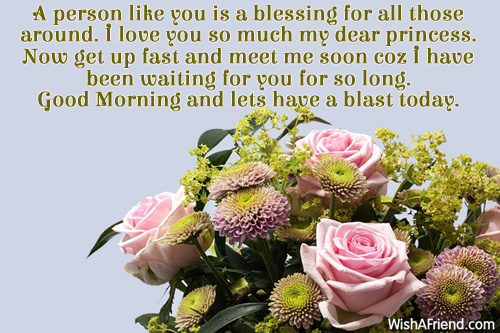 A person like you is a blessing for all those around. I love you so much my dear princess. Now get up fast and meet me soon coz I have been waiting for you for so long. Good Morning and lets have a blast today.
Other Popular Good Morning Messages For Girlfriend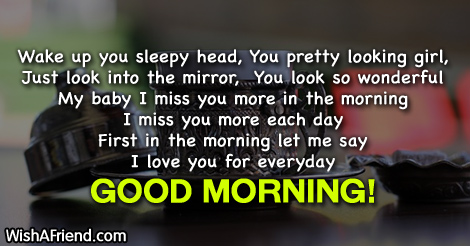 Wake up you sleepy head,
You pretty looking girl,
Just look into the mirror,
You look so wonderful
My baby I miss you more in the morning
I miss you more each day
First in the morning let me say
I love you for everyday
Good morning!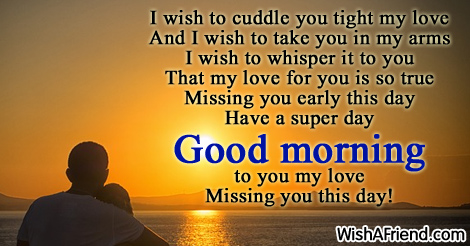 I wish to cuddle you tight my love
And I wish to take you in my arms
I wish to whisper it to you
That my love for you is so true
Missing you early this day
Have a super day
Good morning to you my love
Missing you this day!
Kickstart your day with the thought that you and I are awesome together! I love you! Have a great day!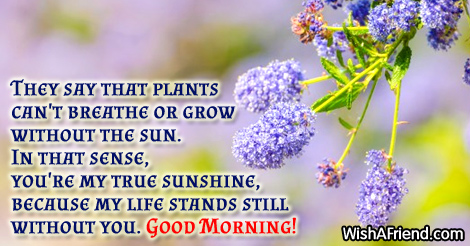 They say that plants can't breathe or grow without the sun. In that sense, you're my true sunshine, because my life stands still without you. Good Morning!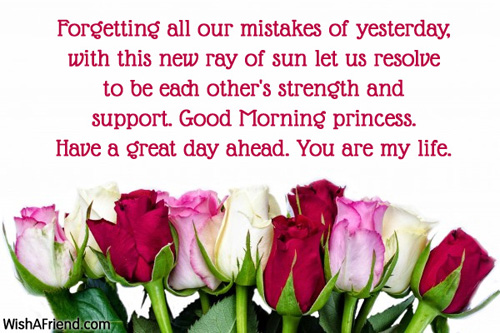 Forgetting all our mistakes of yesterday, with this new ray of sun let us resolve to be each other's strength and support. Good Morning princess. Have a great day ahead. You are my life.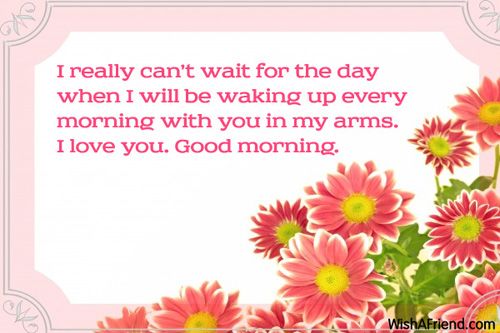 I really can't wait for the day when I will be waking up every morning with you in my arms. I love you. Good morning.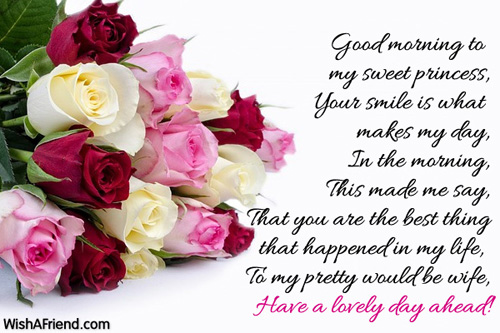 Good morning to my sweet princess,
Your smile is what makes my day,
In the morning,
This made me say,
That you are the best thing that happened in my life,
To my pretty would be wife,
Have a lovely day ahead!