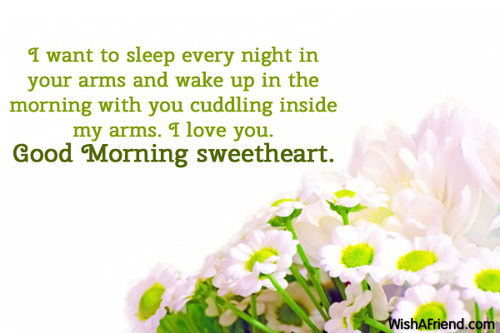 I want to sleep every night in your arms and wake up in the morning with you cuddling inside my arms. I love you. Good Morning sweetheart.
Other Popular Good Morning Messages For Girlfriend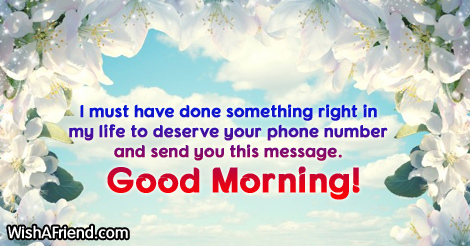 I must have done something right in my life to deserve your phone number and send you this message. Good Morning!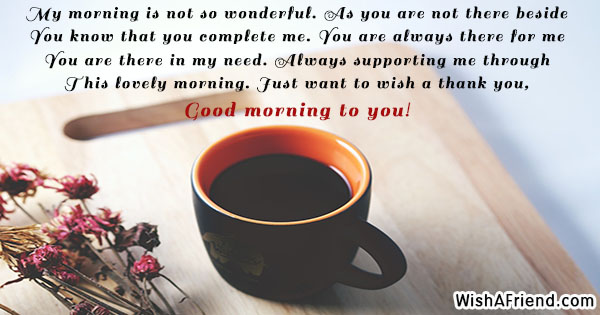 My morning is not so wonderful
As you are not there beside
You know that you complete me
You are always there for me
You are there in my need
Always supporting me through
This lovely morning
Just want to wish a thank you
Good morning to you!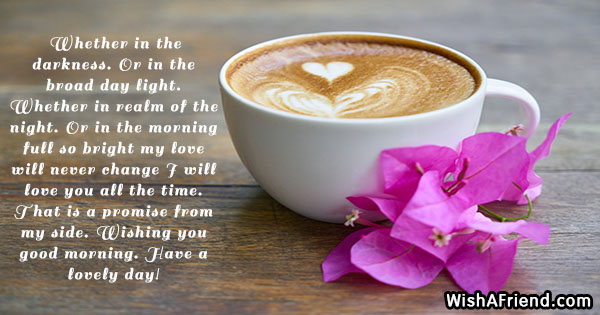 Whether in the darkness
Or in the broad day light
Whether in realm of the night
Or in the morning full so bright
my love will never change
I will love you all the time
That is a promise from my side
Wishing you good morning
Have a lovely day!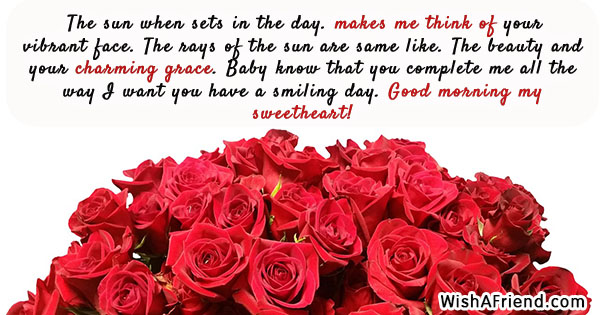 The sun when sets in the day
Makes me think of your vibrant face
The rays of the sun are same like
The beauty and your charming grace
Baby know that you complete me all the way
I want you have a smiling day
Good morning my sweetheart!
Oh! I wish I could personally come and,
Wish you a good morning,
Because you look so pretty in the morning,
I so wish I could be there beside you,
Just to see you,
Good morning!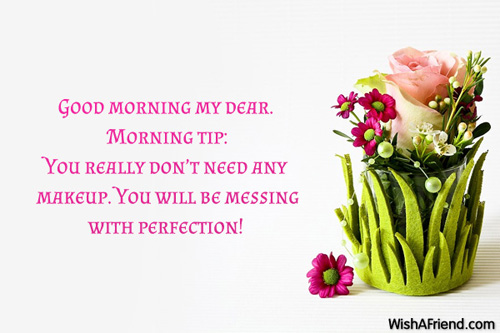 Good morning my dear. Morning tip: You really don't need any makeup. You will be messing with perfection!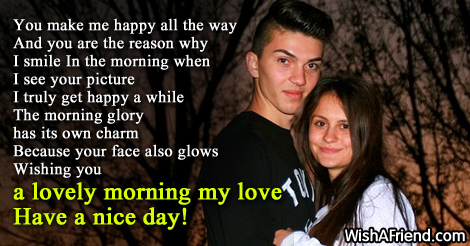 You make me happy all the way
And you are the reason why I smile
In the morning when I see your picture
I truly get happy a while
The morning glory has its own charm
Because your face also glows
Wishing you a lovely morning my love
Have a nice day!