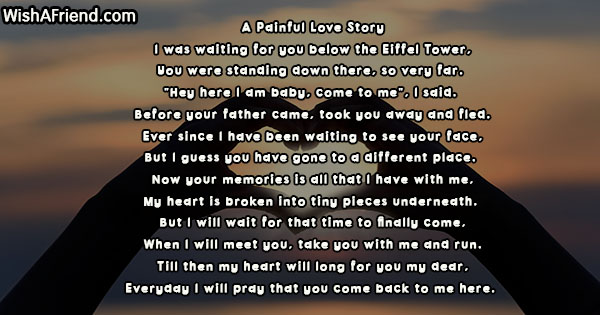 A Painful Love Story
I was waiting for you below the Eiffel Tower,
You were standing down there, so very far.
"Hey here I am baby, come to me", I said.
Before your father came, took you away and fled.
Ever since I have been waiting to see your face,
But I guess you have gone to a different place.
Now your memories is all that I have with me,
My heart is broken into tiny pieces underneath.
But I will wait for that time to finally come,
When I will meet you, take you with me and run.
Till then my heart will long for you my dear,
Everyday I will pray that you come back to me here.