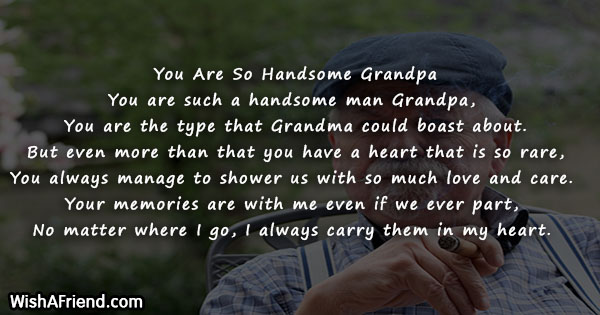 You Are So Handsome Grandpa
You are such a handsome man Grandpa,
You are the type that Grandma could boast about.
But even more than that you have a heart that is so rare,
You always manage to shower us with so much love and care.
Your memories are with me even if we ever part,
No matter where I go, I always carry them in my heart.