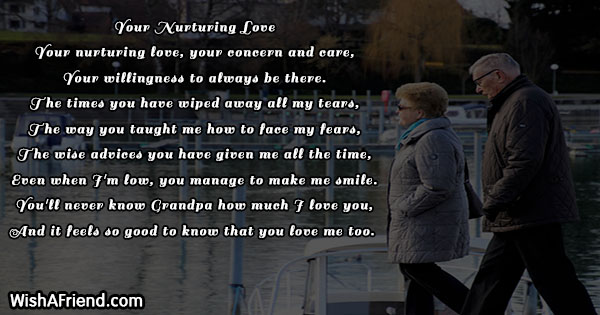 Your Nurturing Love
Your nurturing love, your concern and care,
Your willingness to always be there.
The times you have wiped away all my tears,
The way you taught me how to face my fears,
The wise advices you have given me all the time,
Even when I'm low, you manage to make me smile.
You'll never know Grandpa how much I love you,
And it feels so good to know that you love me too.