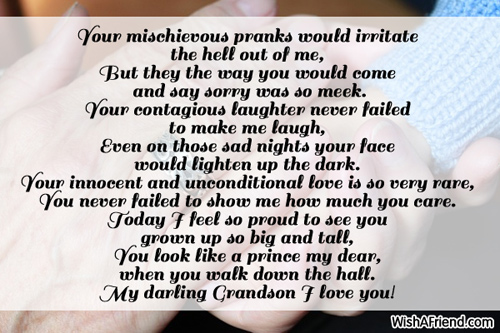 I'm So Proud Of You
Your mischievous pranks would irritate the hell out of me,
But they the way you would come and say sorry was so meek.
Your contagious laughter never failed to make me laugh,
Even on those sad nights your face would lighten up the dark.
Your innocent and unconditional love is so very rare,
You never failed to show me how much you care.
Today I feel so proud to see you grown up so big and tall,
You look like a prince my dear, when you walk down the hall.
My darling Grandson I love you!