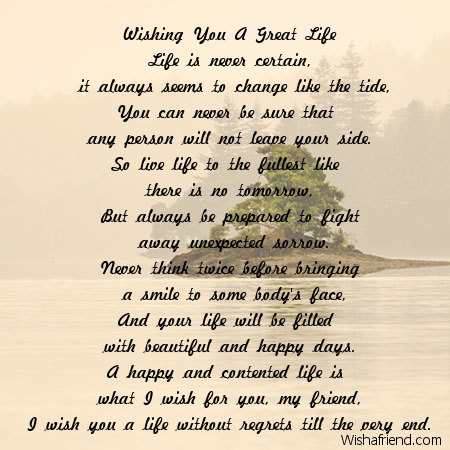 Wishing You A Great Life
Life is never certain, it always seems to change like the tide,
You can never be sure that any person will not leave your side.
So live life to the fullest like there is no tomorrow,
But always be prepared to fight away unexpected sorrow.
Never think twice before bringing a smile to some body's face,
And your life will be filled with beautiful and happy days.
A happy and contented life is what I wish for you, my friend,
I wish you a life without regrets till the very end.