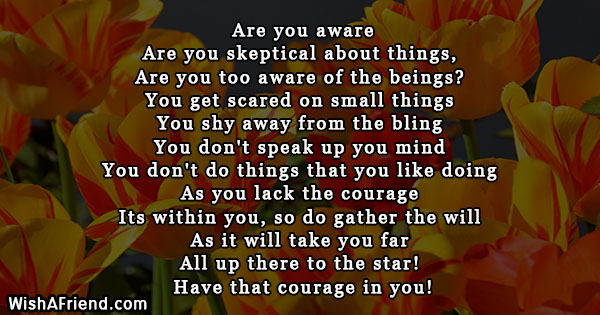 Are you aware
Are you skeptical about things,
Are you too aware of the beings?
You get scared on small things
You shy away from the bling
You don't speak up you mind
You don't do things that you like doing
As you lack the courage
Its within you, so do gather the will
As it will take you far
All up there to the star!
Have that courage in you!