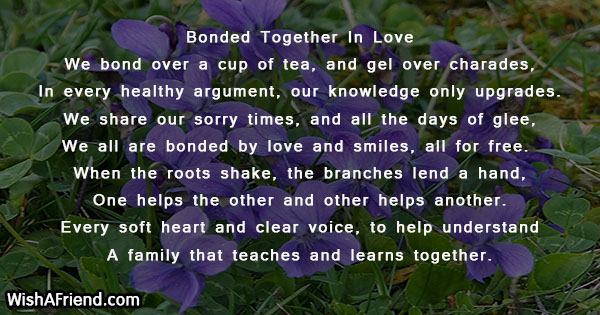 Bonded Together In Love
We bond over a cup of tea, and gel over charades,
In every healthy argument, our knowledge only upgrades.
We share our sorry times, and all the days of glee,
We all are bonded by love and smiles, all for free.
When the roots shake, the branches lend a hand,
One helps the other and other helps another.
Every soft heart and clear voice, to help understand
A family that teaches and learns together.