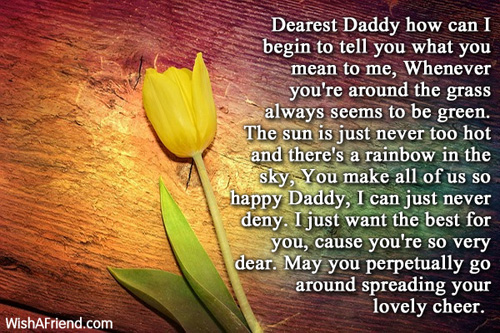 You Mean So Much To Me
Dearest Daddy how can I begin to tell you what you mean to me,
Whenever you're around the grass always seems to be green.
The sun is just never too hot and there's a rainbow in the sky,
You make all of us so happy Daddy, I can just never deny.
I just want the best for you, cause you're so very dear.
May you perpetually go around spreading your lovely cheer.