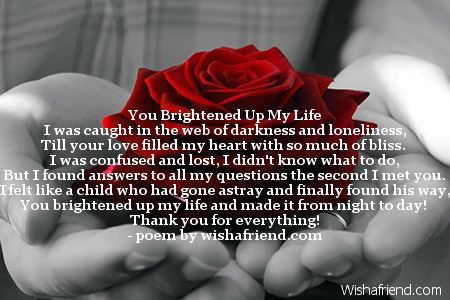 You Brightened Up My Life
I was caught in the web of darkness and loneliness,
Till your love filled my heart with so much of bliss.
I was confused and lost, I didn't know what to do,
But I found answers to all my questions the second I met you.
I felt like a child who had gone astray and finally found his way,
You brightened up my life and made it from night to day!
Thank you for everything!