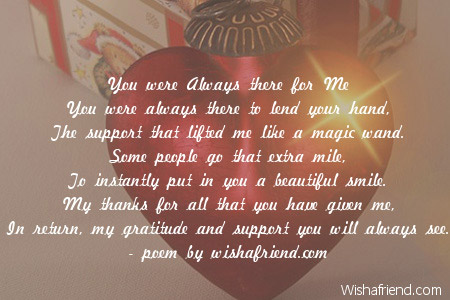 You were Always there for Me
You were always there to lend your hand,
The support that lifted me like a magic wand.
Some people go that extra mile,
To instantly put in you a beautiful smile.
My thanks for all that you have given me,
In return, my gratitude and support you will always see.