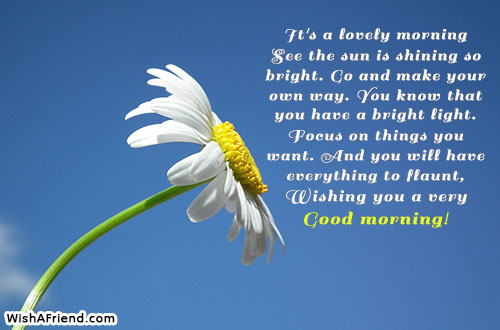 It's a lovely morning
See the sun is shining so bright
Go and make your own way
You know that you have a bright light
Focus on things you want
And you will have everything to flaunt
Wishing you a very Good morning!
Other Popular Sweet Good Morning Messages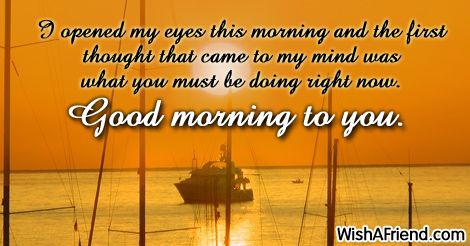 I opened my eyes this morning and the first thought that came to my mind was what you must be doing right now. Good morning to you.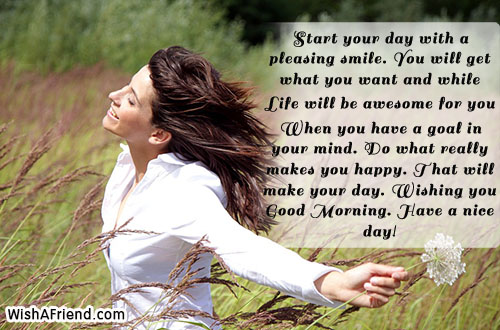 Start your day with a pleasing smile
You will get what you want and while
Life will be awesome for you
When you have a goal in your mind
Do what really makes you happy
That will make your day
Wishing you Good Morning
Have a nice day!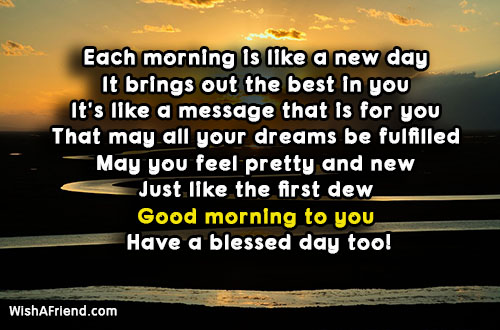 Each morning is like a new day
It brings out the best in you
It's like a message that is for you
That may all your dreams be fulfilled
May you feel pretty and new
Just like the first dew
Good morning to you
Have a blessed day too!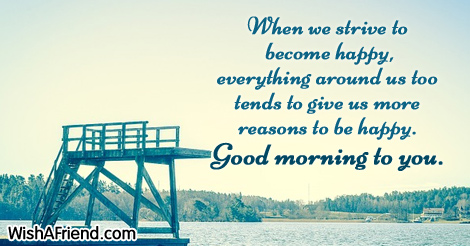 When we strive to become happy, everything around us too tends to give us more reasons to be happy. Good morning to you.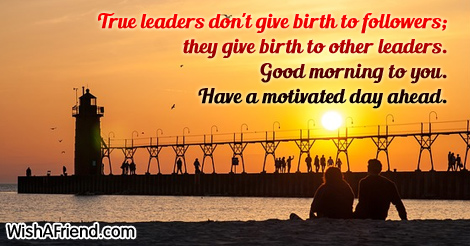 True leaders don't give birth to followers; they give birth to other leaders. Good morning to you. Have a motivated day ahead.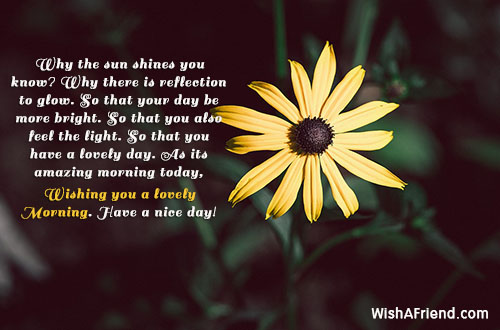 Why the sun shines you know?
Why there is reflection to glow
So that your day be more bright
So that you also feel the light
So that you have a lovely day
As its amazing morning today
Wishing you a lovely Morning
Have a nice day!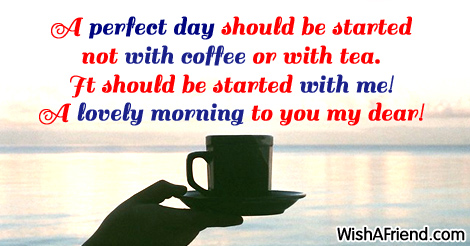 A perfect day should be started not with coffee or with tea. It should be started with me! A lovely morning to you my dear!