The morning sun and its glory
You have many lessons to learn
Each day brings something new
Sometimes you have to wait for your turn
The end will surely be all bright
As morning means another light
Pure sunlight
Wishing you Good Morning
Have a nice day!
Other Popular Sweet Good Morning Messages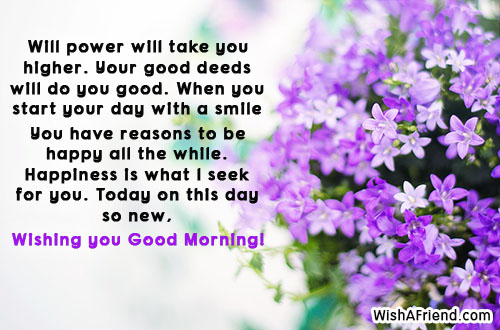 Will power will take you higher
Your good deeds will do you good
When you start your day with a smile
You have reasons to be happy all the while
Happiness is what I seek for you
Today on this day so new
Wishing you Good Morning!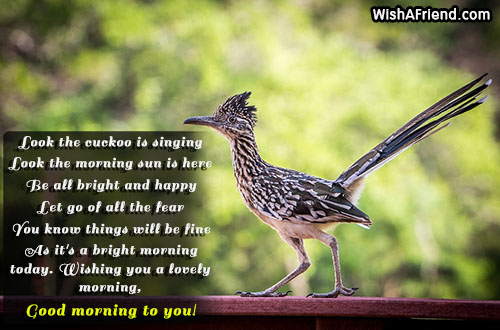 Look the cuckoo is singing
Look the morning sun is here
Be all bright and happy
Let go of all the fear
You know things will be fine
As it's a bright morning today
Wishing you a lovely morning
Good morning to you!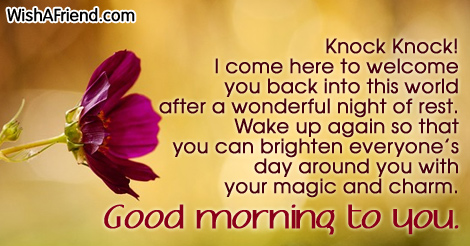 Knock Knock! I come here to welcome you back into this world after a wonderful night of rest. Wake up again so that you can brighten everyone's day around you with your magic and charm. Good morning to you.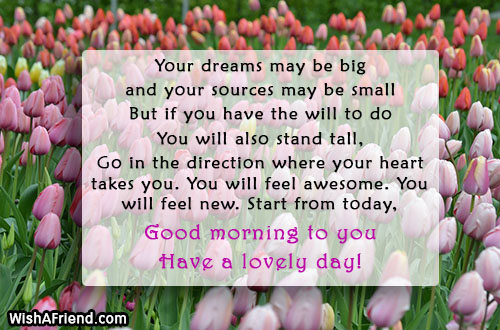 Your dreams may be big
And your sources may be small
But if you have the will to do
You will also stand tall
Go in the direction where your heart takes you
You will feel awesome. You will feel new
Start from today
Good morning to you
Have a lovely day!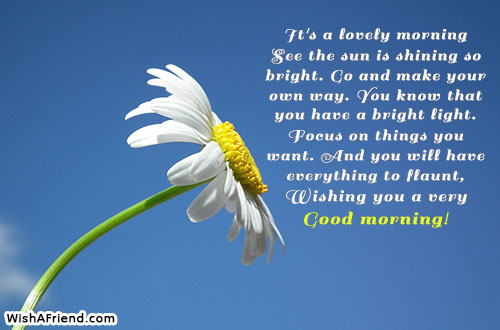 It's a lovely morning
See the sun is shining so bright
Go and make your own way
You know that you have a bright light
Focus on things you want
And you will have everything to flaunt
Wishing you a very Good morning!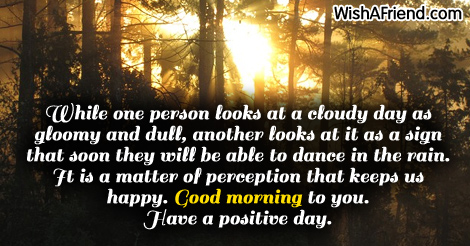 While one person looks at a cloudy day as gloomy and dull, another looks at it as a sign that soon they will be able to dance in the rain. It is a matter of perception that keeps us happy. Good morning to you. Have a positive day.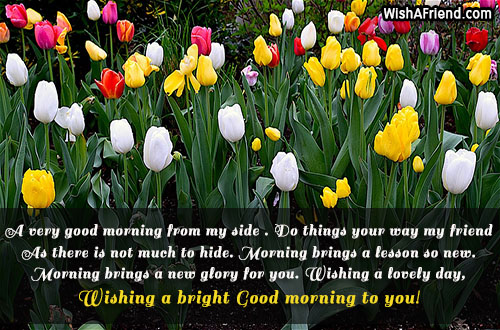 A very good morning from my side
Do things your way my friend
As there is not much to hide
Morning brings a lesson so new
Morning brings a new glory for you
Wishing a lovely day
Wishing a bright Good morning to you!