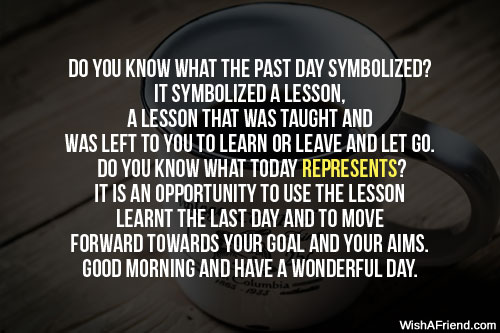 Do you know what the past day symbolized? It symbolized a lesson, a lesson that was taught and was left to you to learn or leave and let go. Do you know what today represents? It is an opportunity to use the lesson learnt the last day and to move forward towards your goal and your aims. Good Morning and have a wonderful day.
Other Popular Good Morning Messages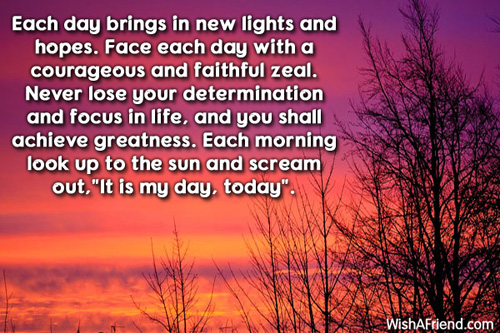 Each day brings in new lights and hopes. Face each day with a courageous and faithful zeal. Never lose your determination and focus in life, and you shall achieve greatness. Each morning look up to the sun and scream out,"It is my day, today".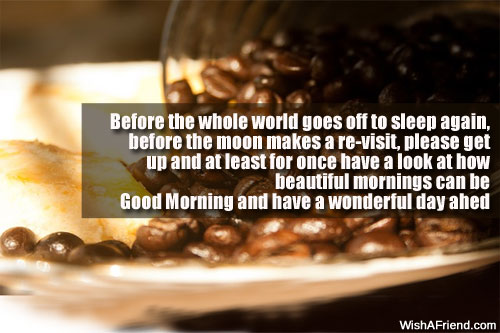 Before the whole world goes off to sleep again, before the moon makes a re-visit, please get up and at least for once have a look at how beautiful mornings can be. Good Morning and have a wonderful day ahead.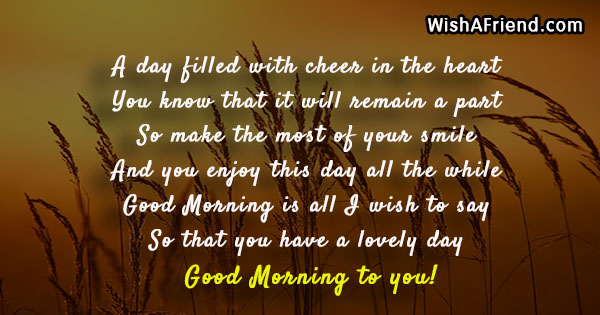 A day filled with cheer in the heart
You know that it will remain a part
So make the most of your smile
And you enjoy this day all the while
Good Morning is all I wish to say
So that you have a lovely day
Good Morning to you!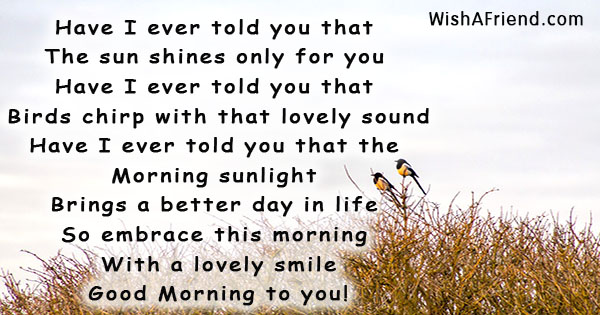 Have I ever told you that
The sun shines only for you
Have I ever told you that
Birds chirp with that lovely sound
Have I ever told you that the
Morning sunlight
Brings a better day in life
So embrace this morning
With a lovely smile
Good Morning to you!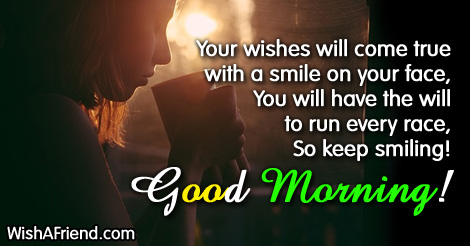 Your wishes will come true with a smile on your face,
You will have the will to run every race,
So keep smiling!
Good Morning!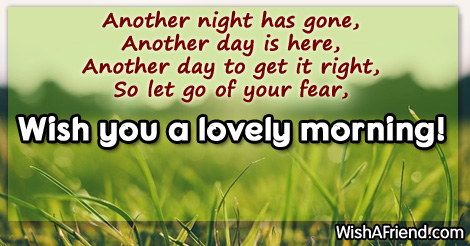 Another night has gone,
Another day is here,
Another day to get it right,
So let go of your fear,
Wish you a lovely morning!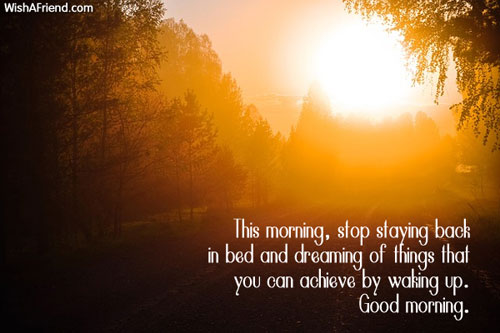 This morning, stop staying back in bed and dreaming of things that you can achieve by waking up. Good morning.