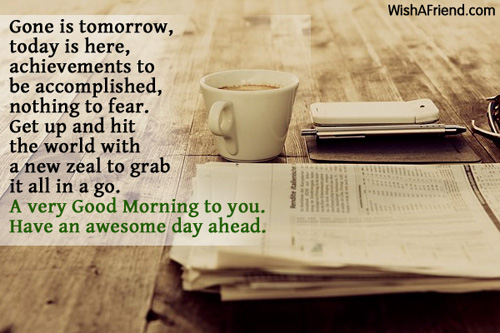 Gone is tomorrow, today is here, achievements to be accomplished, nothing to fear. Get up and hit the world with a new zeal to grab it all in a go. A very Good Morning to you. Have an awesome day ahead.
Other Popular Good Morning Messages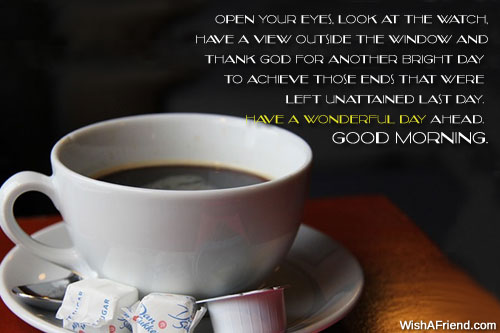 Open your eyes, look at the watch, have a view outside the window and thank God for another bright day to achieve those ends that were left unattained last day. Have a wonderful day ahead. Good Morning.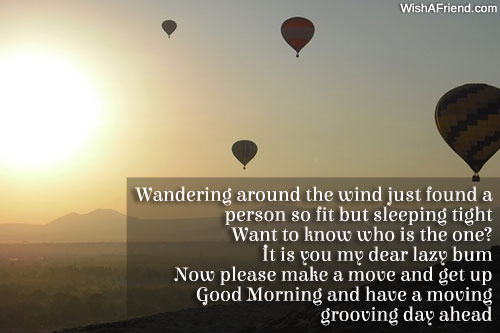 Wandering around the wind just found a person so fit but sleeping tight. Want to know who is the one? It is you my dear lazy bum. Now please make a move and get up. Good Morning and have a moving grooving day ahead.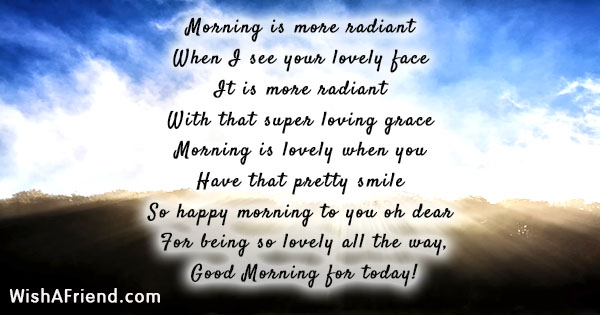 Morning is more radiant
When I see your lovely face
It is more radiant
With that super loving grace
Morning is lovely when you
Have that pretty smile
So happy morning to you oh dear
For being so lovely all the way,
Good Morning for today!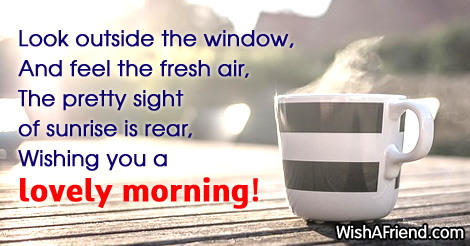 Look outside the window,
And feel the fresh air,
The pretty sight of sunrise is rear,
Wishing you a lovely morning!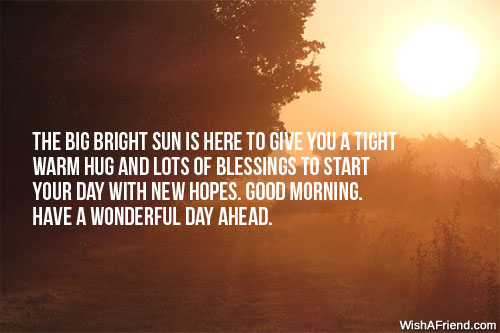 The big bright sun is here to give you a tight warm hug and lots of blessings to start your day with new hopes. Good Morning. Have a wonderful day ahead.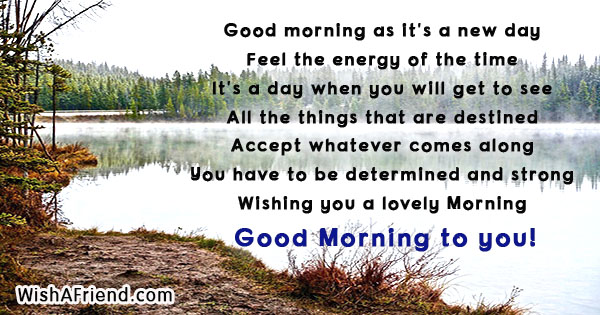 Good morning as it's a new day
Feel the energy of the time
It's a day when you will get to see
All the things that are destined
Accept whatever comes along
You have to be determined and strong
Wishing you a lovely Morning
Good Morning to you!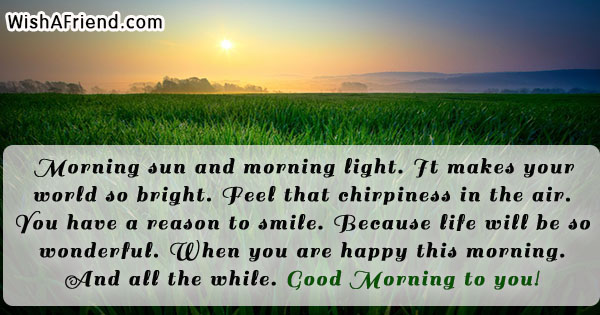 Morning sun and morning light
It makes your world so bright
Feel that chirpiness in the air
You have a reason to smile
Because life will be so wonderful
When you are happy this morning
And all the while
Good Morning to you!