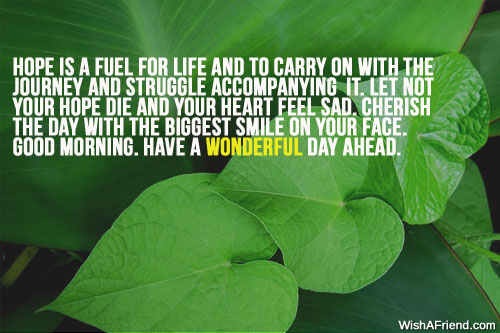 Hope is a fuel for life and to carry on with the journey and struggle accompanying it. Let not your hope die and your heart feel sad. Cherish the day with the biggest smile on your face. Good Morning. Have a wonderful day ahead.
Other Popular Good Morning Messages
Like yesterday, make today another wonderful day. Good Morning and have a great day ahead.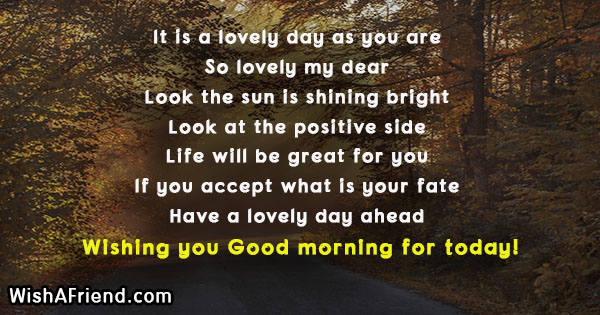 It is a lovely day as you are
So lovely my dear
Look the sun is shining bright
Look at the positive side
Life will be great for you
If you accept what is your fate
Have a lovely day ahead
Wishing you Good morning for today!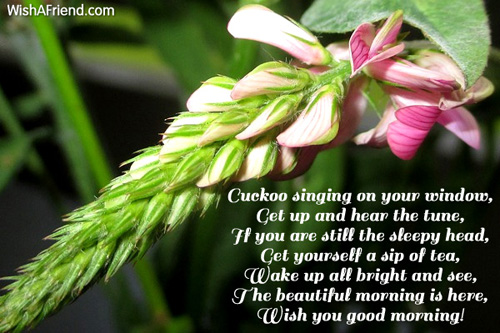 Cuckoo singing on your window,
Get up and hear the tune,
If you are still the sleepy head,
Get yourself a sip of tea,
Wake up all bright and see,
The beautiful morning is here,
Wish you good morning!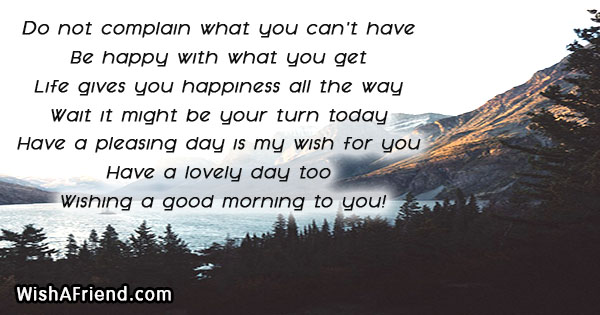 Do not complain what you can't have
Be happy with what you get
Life gives you happiness all the way
Wait it might be your turn today
Have a pleasing day is my wish for you
Have a lovely day too
Wishing a good morning to you!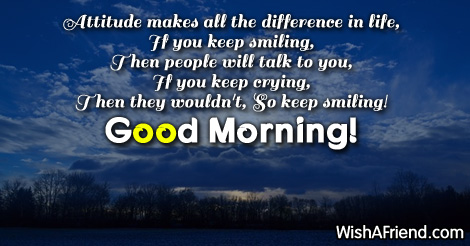 Attitude makes all the difference in life,
If you keep smiling,
Then people will talk to you,
If you keep crying,
Then they wouldn't,
So keep smiling!
Good Morning!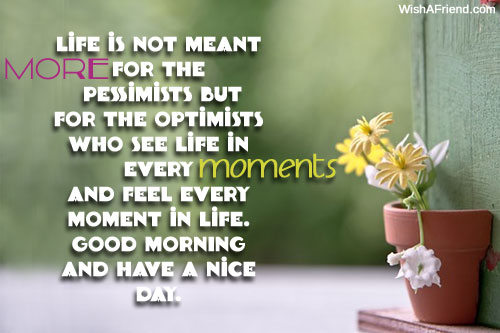 Life is not meant more for the pessimists but for the optimists who see life in every moment and feel every moment in life. Good Morning and have a nice day.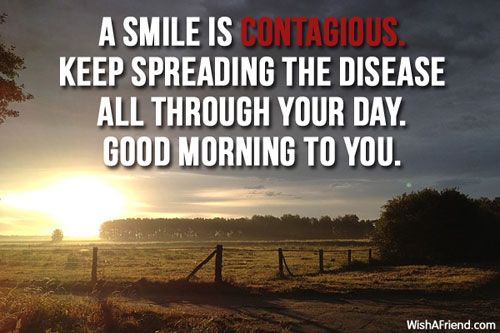 A smile is contagious. Keep spreading the disease all through your day. Good morning to you.