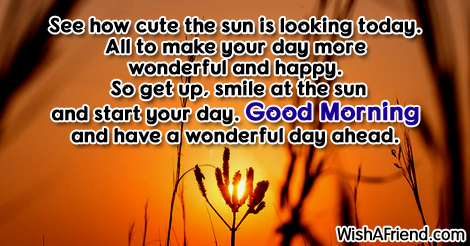 See how cute the sun is looking today. All to make your day more wonderful and happy. So get up, smile at the sun and start your day. Good Morning and have a wonderful day ahead.
Other Popular Sweet Good Morning Messages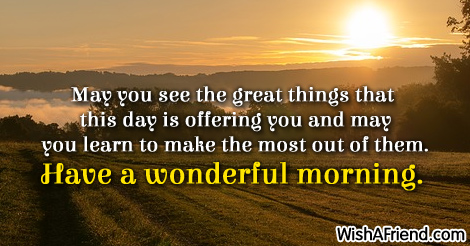 May you see the great things that this day is offering you and may you learn to make the most out of them. Have a wonderful morning.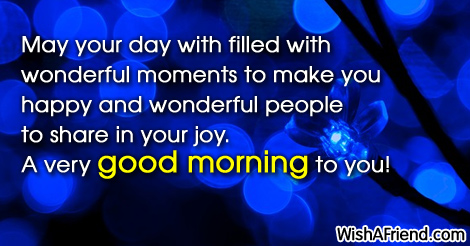 May your day with filled with wonderful moments to make you happy and wonderful people to share in your joy. A very good morning to you!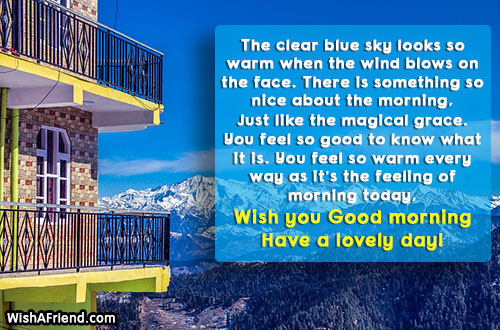 The clear blue sky looks so warm
When the wind blows on the face
There is something so nice about the morning
Just like the magical grace
You feel so good to know what it is
You feel so warm every way
As it's the feeling of morning today
Wish you good morning
Have a lovely day!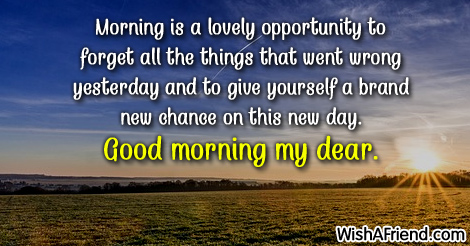 Morning is a lovely opportunity to forget all the things that went wrong yesterday and to give yourself a brand new chance on this new day. Good morning my dear.
Life is full of lovely things like the morning sun, the gleaming dew drops, the sparkling rain, the smell of fresh mud, the colorful rainbow, the vast blue sky, the music of chirping birds, the beauty of the sea and, not forgetting, wonderful people like you and me! Good morning. Have a nice day.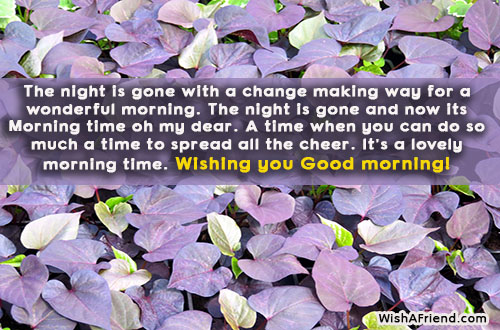 The night is gone with a change
Making way for a wonderful morning
The night is gone and now its
Morning time oh my dear
A time when you can do so much
A time to spread all the cheer
It's a lovely morning time
Wishing you good morning!
I wake up every morning with a smile, glad to know that you still are a part of my life. Good morning my dear. May your day be as amazing as you.