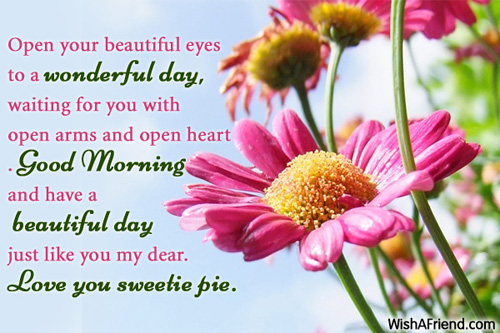 Open your beautiful eyes to a wonderful day, waiting for you with open arms and open heart. Good Morning and have a beautiful day just like you my dear. Love you sweetie pie.
Other Popular Good Morning Messages For Girlfriend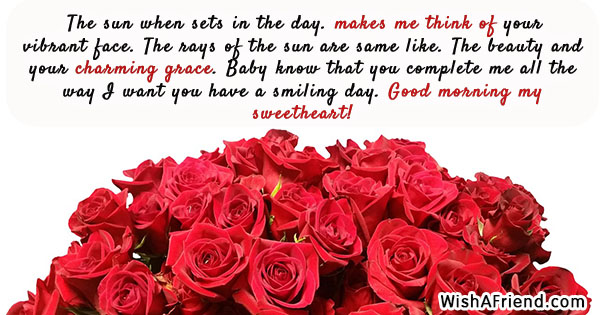 The sun when sets in the day
Makes me think of your vibrant face
The rays of the sun are same like
The beauty and your charming grace
Baby know that you complete me all the way
I want you have a smiling day
Good morning my sweetheart!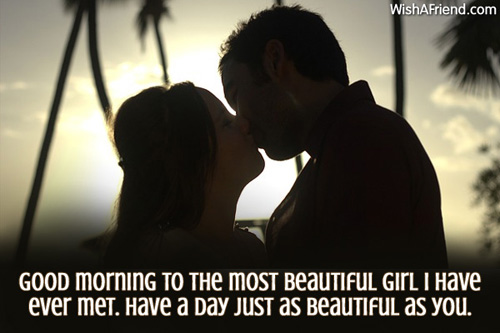 Good morning to the most beautiful girl I have ever met. Have a day just as beautiful as you.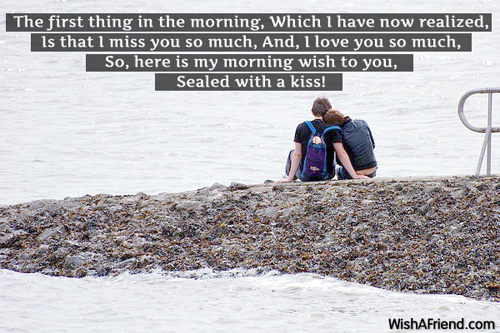 The first thing in the morning,
Which I have now realized,
Is that I miss you so much,
And, I love you so much,
So, here is my morning wish to you,
Sealed with a kiss!
Each day is new and each day is special,
It feels wonderful only because of you,
In the morning I miss you more,
Because my pretty girl,
I love you to the core,
Have a lovely morning,
Keep smiling!
Kickstart your day with the thought that you and I are awesome together! I love you! Have a great day!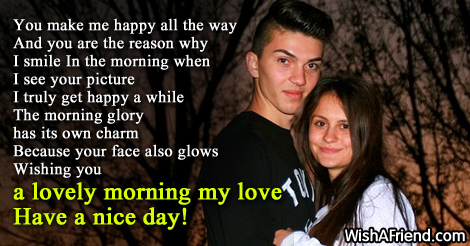 You make me happy all the way
And you are the reason why I smile
In the morning when I see your picture
I truly get happy a while
The morning glory has its own charm
Because your face also glows
Wishing you a lovely morning my love
Have a nice day!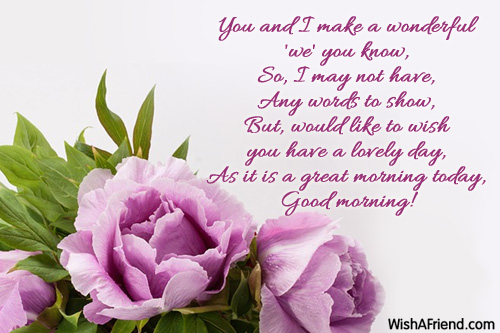 You and I make a wonderful 'we' you know,
So, I may not have,
Any words to show,
But, would like to wish you have a lovely day,
As it is a great morning today,
Good morning!