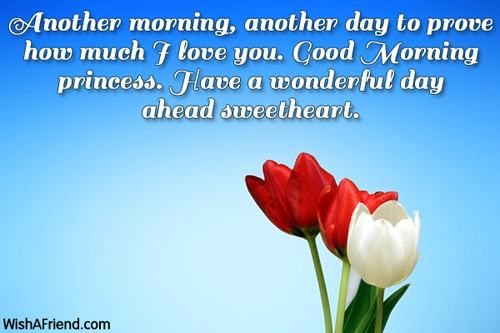 Another morning, another day to prove how much I love you. Good Morning princess. Have a wonderful day ahead sweetheart.
Other Popular Good Morning Messages For Girlfriend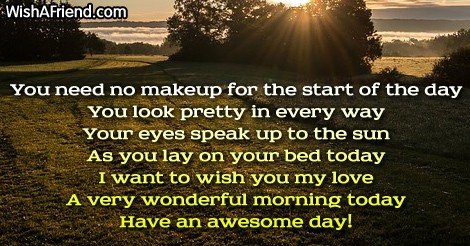 You need no makeup for the start of the day
You look pretty in every way
Your eyes speak up to the sun
As you lay on your bed today
I want to wish you my love
A very wonderful morning today
Have an awesome day!
I do not need the sunshine in my life
You are the sunshine to make my world so bright
Amidst the clear blue sky
Amidst the morning glory and light
I want the best for you my love
The best that I can hope for you
Wishing a lovely morning to you!
Good morning to you!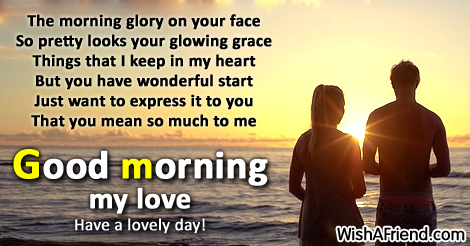 The morning glory on your face
So pretty looks your glowing grace
Things that I keep in my heart
But you have wonderful start
Just want to express it to you
That you mean so much to me
Good morning my love
Have a lovely day!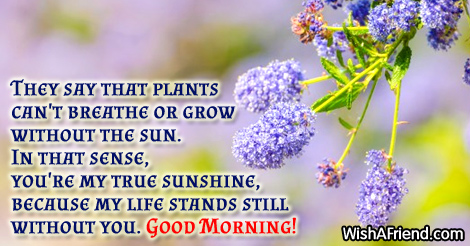 They say that plants can't breathe or grow without the sun. In that sense, you're my true sunshine, because my life stands still without you. Good Morning!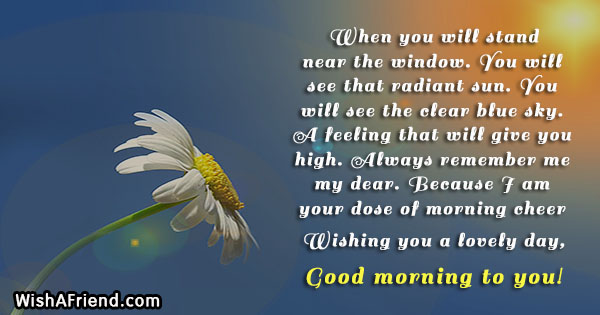 When you will stand near the window
You will see that radiant sun
You will see the clear blue sky
A feeling that will give you high
Always remember me my dear
Because I am your dose of morning cheer
Wishing you a lovely day
Good morning to you!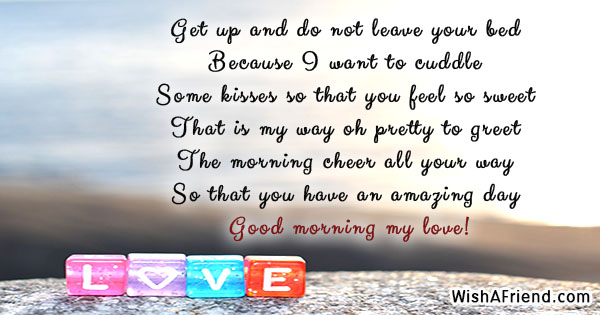 Get up and do not leave your bed
Because I want to cuddle
Some kisses so that you feel so sweet
That is my way oh pretty to greet
The morning cheer all your way
So that you have an amazing day
Good morning my love!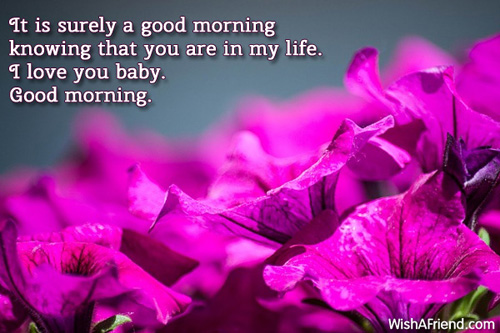 It is surely a good morning knowing that you are in my life. I love you baby. Good morning.