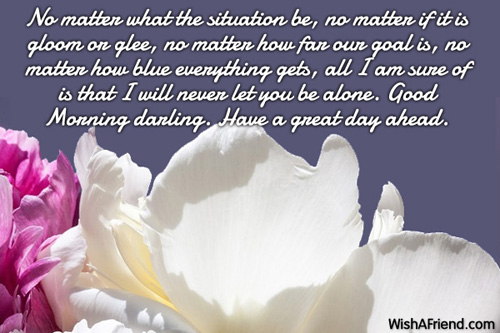 No matter what the situation be, no matter if it is gloom or glee, no matter how far our goal is, no matter how blue everything gets, all I am sure of is that I will never let you be alone. Good Morning darling. Have a great day ahead.
Other Popular Good Morning Messages For Girlfriend
The first morning light on your face,
That first morning dew
Your face has a usual grace
It feels so awesome and it feels so new
Baby I want to see your first in the morning
So that my day feels good
Only with your smile so pretty!
Touch wood!
Good morning and have a lovely day!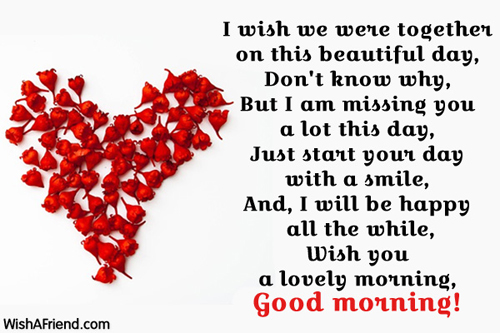 I wish we were together on this beautiful day,
Don't know why,
But I am missing you a lot this day,
Just start your day with a smile,
And, I will be happy all the while,
Wish you a lovely morning,
Good morning!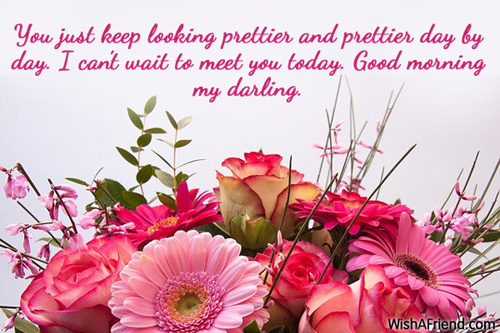 You just keep looking prettier and prettier day by day. I can't wait to meet you today. Good morning my darling.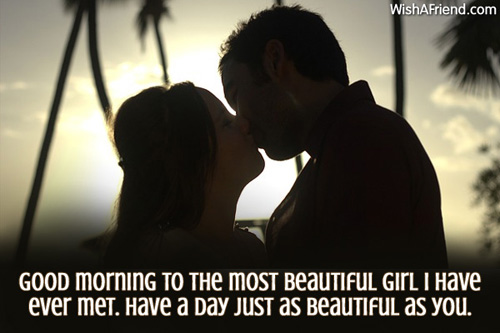 Good morning to the most beautiful girl I have ever met. Have a day just as beautiful as you.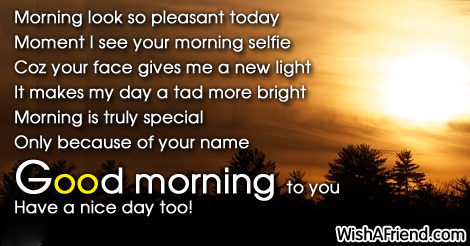 Morning look so pleasant today
Moment I see your morning selfie
Coz your face gives me a new light
It makes my day a tad more bright
Morning is truly special
Only because of your name
Good morning to you
Have a nice day too!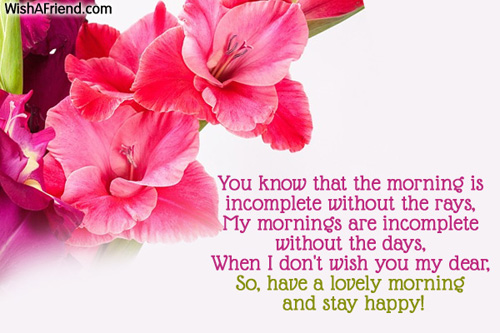 You know that the morning is incomplete without the rays,
My mornings are incomplete without the days,
When I don't wish you my dear,
So, have a lovely morning and stay happy!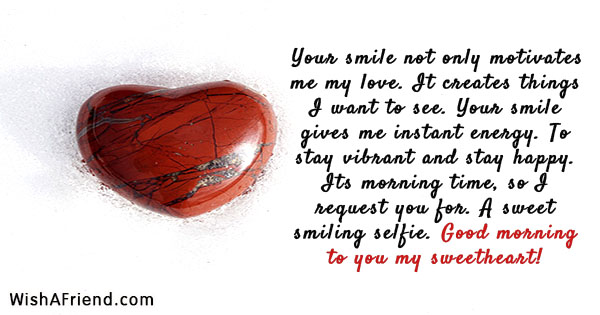 Your smile not only motivates me my love
It creates things I want to see
Your smile gives me instant energy
To stay vibrant and stay happy
Its morning time, so I request you for
A sweet smiling selfie
Good morning to you my sweetheart!