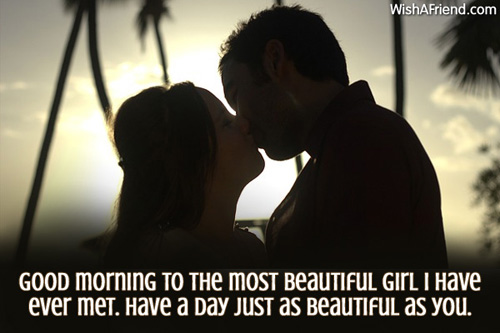 Good morning to the most beautiful girl I have ever met. Have a day just as beautiful as you.
Other Popular Good Morning Messages For Girlfriend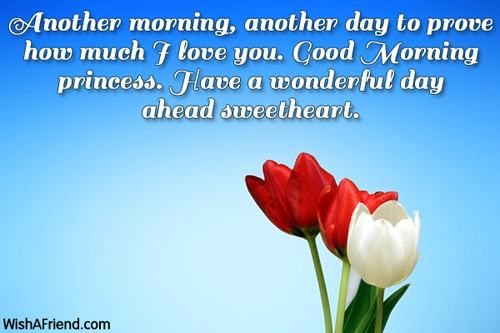 Another morning, another day to prove how much I love you. Good Morning princess. Have a wonderful day ahead sweetheart.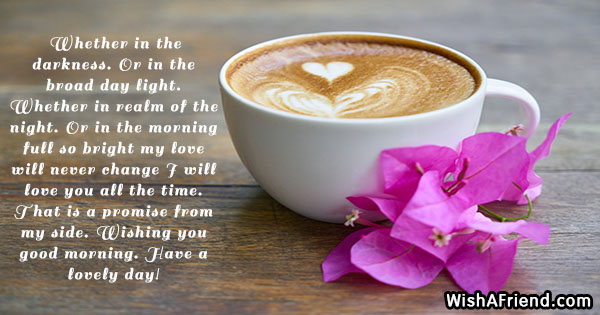 Whether in the darkness
Or in the broad day light
Whether in realm of the night
Or in the morning full so bright
my love will never change
I will love you all the time
That is a promise from my side
Wishing you good morning
Have a lovely day!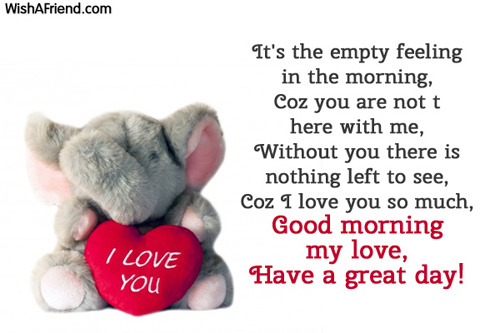 It's the empty feeling in the morning,
Coz you are not there with me,
Without you there is nothing left to see,
Coz I love you so much,
Good morning my love,
Have a great day!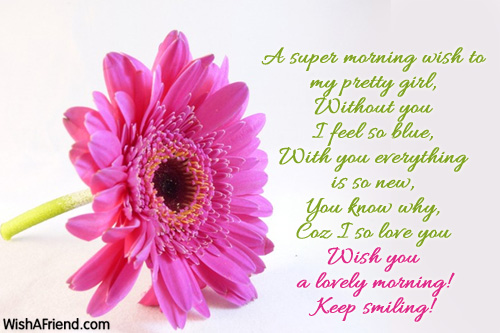 A super morning wish to my pretty girl,
Without you I feel so blue,
With you everything is so new,
You know why,
Coz I so love you
Wish you a lovely morning!
Keep smiling!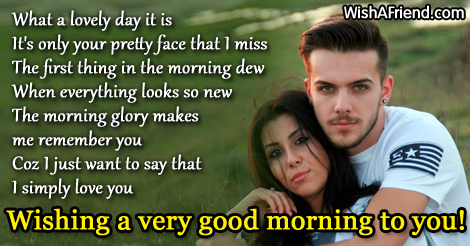 What a lovely day it is
It's only your pretty face that I miss
The first thing in the morning dew
When everything looks so new
The morning glory makes me remember you
Coz I just want to say that I simply love you
Wishing a very good morning to you!
Oh! I wish I could personally come and,
Wish you a good morning,
Because you look so pretty in the morning,
I so wish I could be there beside you,
Just to see you,
Good morning!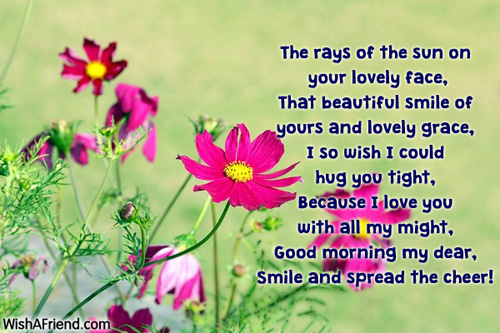 The rays of the sun on your lovely face,
That beautiful smile of yours and lovely grace,
I so wish I could hug you tight,
Because I love you with all my might,
Good morning my dear,
Smile and spread the cheer!