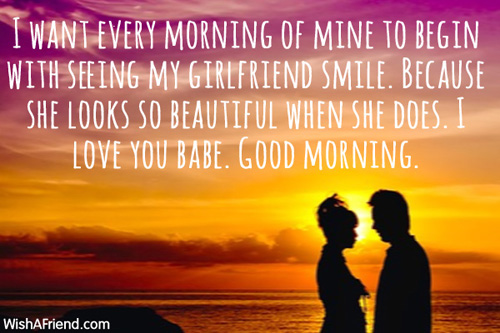 I want every morning of mine to begin with seeing my girlfriend smile. Because she looks so beautiful when she does. I love you babe. Good morning.
Other Popular Good Morning Messages For Girlfriend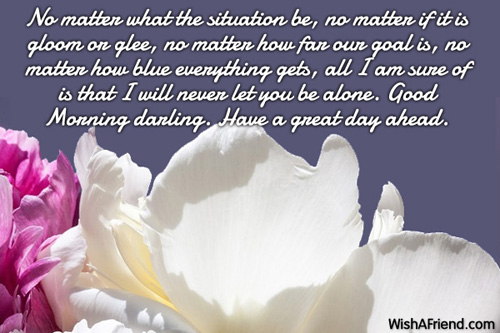 No matter what the situation be, no matter if it is gloom or glee, no matter how far our goal is, no matter how blue everything gets, all I am sure of is that I will never let you be alone. Good Morning darling. Have a great day ahead.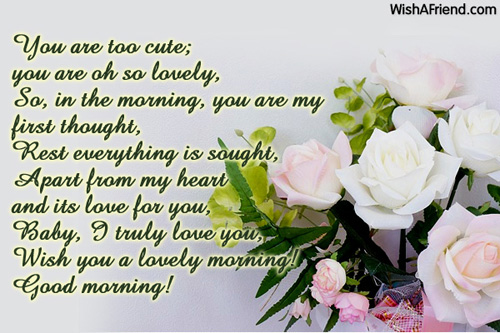 You are too cute; you are oh so lovely,
So, in the morning, you are my first thought,
Rest everything is sought,
Apart from my heart and its love for you,
Baby, I truly love you,
Wish you a lovely morning!
Good morning!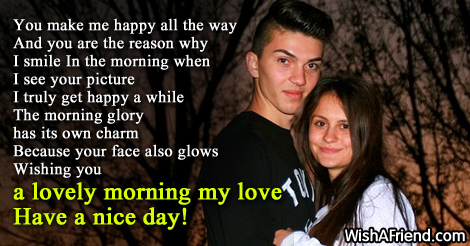 You make me happy all the way
And you are the reason why I smile
In the morning when I see your picture
I truly get happy a while
The morning glory has its own charm
Because your face also glows
Wishing you a lovely morning my love
Have a nice day!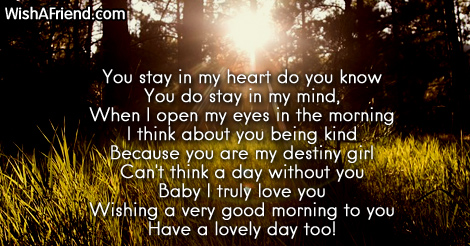 You stay in my heart do you know
You do stay in my mind,
When I open my eyes in the morning
I think about you being kind
Because you are my destiny girl
Can't think a day without you
Baby I truly love you
Wishing a very good morning to you
Have a lovely day too!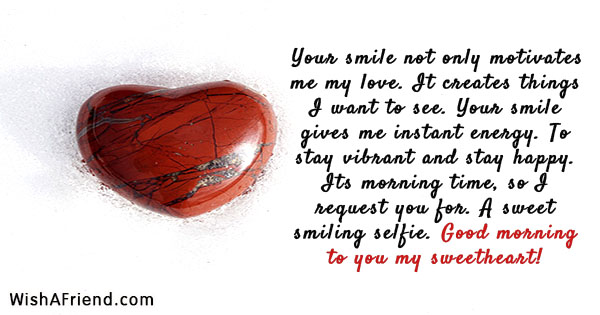 Your smile not only motivates me my love
It creates things I want to see
Your smile gives me instant energy
To stay vibrant and stay happy
Its morning time, so I request you for
A sweet smiling selfie
Good morning to you my sweetheart!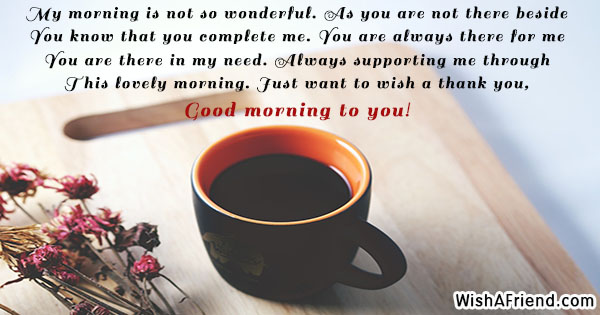 My morning is not so wonderful
As you are not there beside
You know that you complete me
You are always there for me
You are there in my need
Always supporting me through
This lovely morning
Just want to wish a thank you
Good morning to you!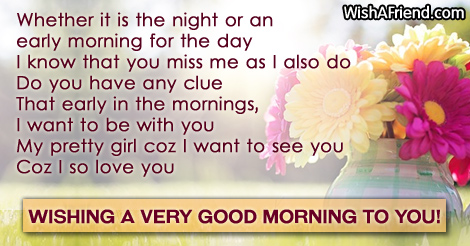 Whether it is the night or an early morning for the day
I know that you miss me as I also do
Do you have any clue
That early in the mornings,
I want to be with you
My pretty girl coz I want to see you
Coz I so love you
Wishing a very good morning to you!