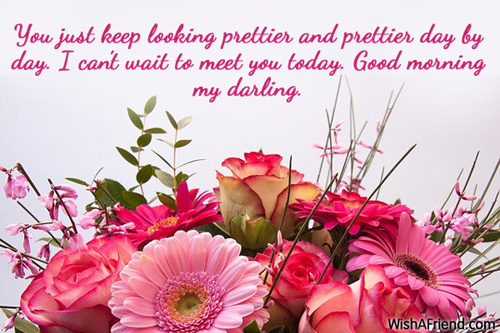 You just keep looking prettier and prettier day by day. I can't wait to meet you today. Good morning my darling.
Other Popular Good Morning Messages For Girlfriend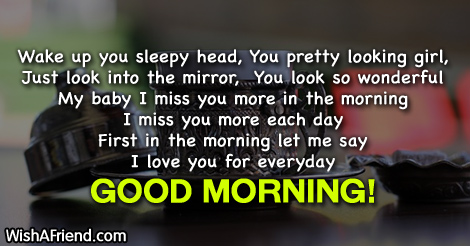 Wake up you sleepy head,
You pretty looking girl,
Just look into the mirror,
You look so wonderful
My baby I miss you more in the morning
I miss you more each day
First in the morning let me say
I love you for everyday
Good morning!
Get up my dear sleeping beauty and spread your love and charm all around. Have a wonderful day ahead. Good Morning to my lovely.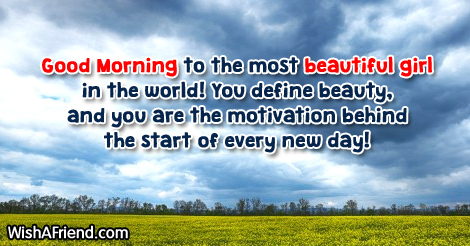 Good Morning to the most beautiful girl in the world! You define beauty, and you are the motivation behind the start of every new day!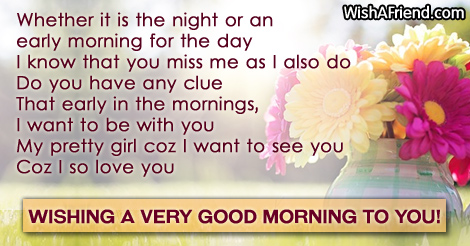 Whether it is the night or an early morning for the day
I know that you miss me as I also do
Do you have any clue
That early in the mornings,
I want to be with you
My pretty girl coz I want to see you
Coz I so love you
Wishing a very good morning to you!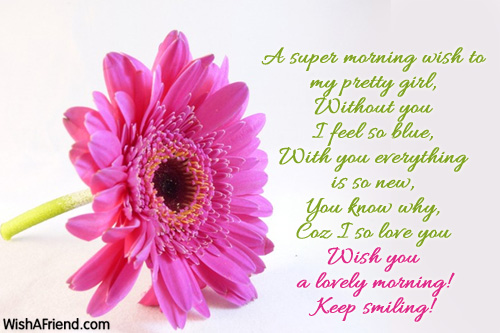 A super morning wish to my pretty girl,
Without you I feel so blue,
With you everything is so new,
You know why,
Coz I so love you
Wish you a lovely morning!
Keep smiling!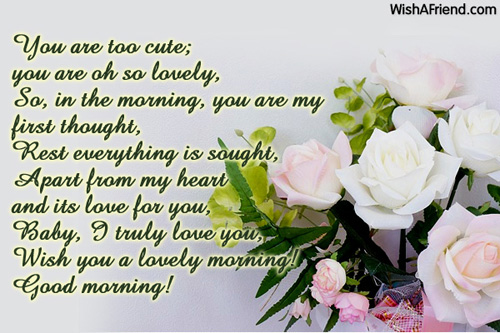 You are too cute; you are oh so lovely,
So, in the morning, you are my first thought,
Rest everything is sought,
Apart from my heart and its love for you,
Baby, I truly love you,
Wish you a lovely morning!
Good morning!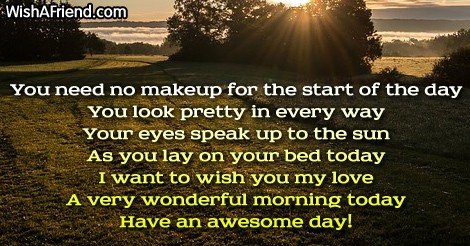 You need no makeup for the start of the day
You look pretty in every way
Your eyes speak up to the sun
As you lay on your bed today
I want to wish you my love
A very wonderful morning today
Have an awesome day!