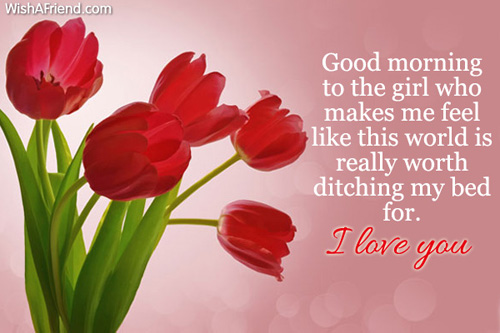 Good morning to the girl who makes me feel like this world is really worth ditching my bed for. I love you.
Other Popular Good Morning Messages For Girlfriend
Oh! I wish I could personally come and,
Wish you a good morning,
Because you look so pretty in the morning,
I so wish I could be there beside you,
Just to see you,
Good morning!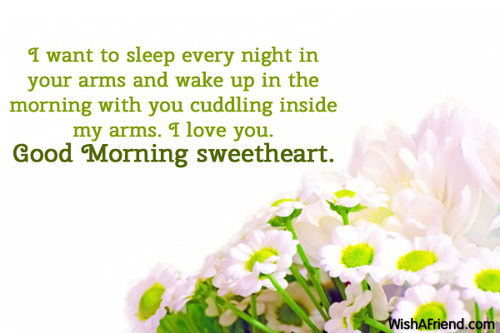 I want to sleep every night in your arms and wake up in the morning with you cuddling inside my arms. I love you. Good Morning sweetheart.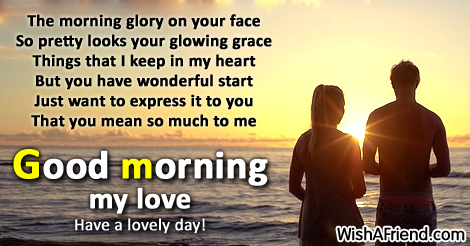 The morning glory on your face
So pretty looks your glowing grace
Things that I keep in my heart
But you have wonderful start
Just want to express it to you
That you mean so much to me
Good morning my love
Have a lovely day!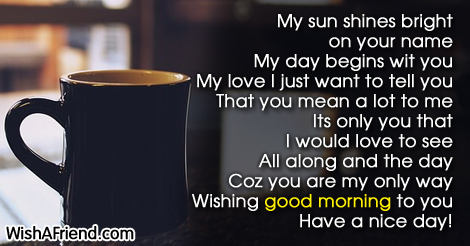 My sun shines bright on your name
My day begins wit you
My love I just want to tell you
That you mean a lot to me
Its only you that I would love to see
All along and the day
Coz you are my only way
Wishing good morning to you
Have a nice day!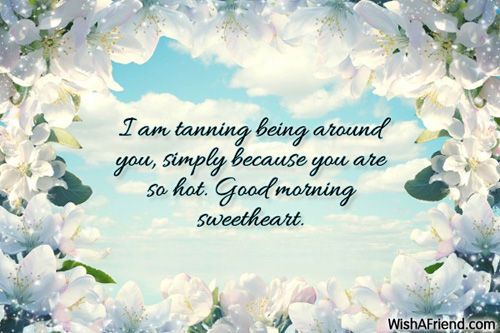 I am tanning being around you, simply because you are so hot. Good morning sweetheart.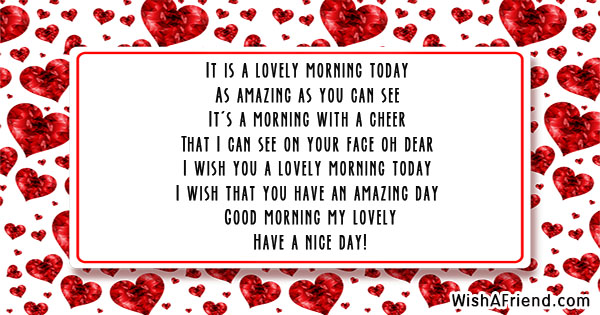 It is a lovely morning today
As amazing as you can see
It's a morning with a cheer
That I can see on your face oh dear
I wish you a lovely morning today
I wish that you have an amazing day
Good morning my lovely
Have a nice day!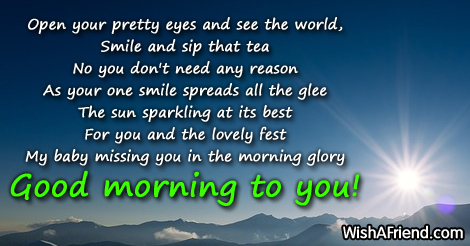 Open your pretty eyes and see the world,
Smile and sip that tea
No you don't need any reason
As your one smile spreads all the glee
The sun sparkling at its best
For you and the lovely fest
My baby missing you in the morning glory
Good morning to you!