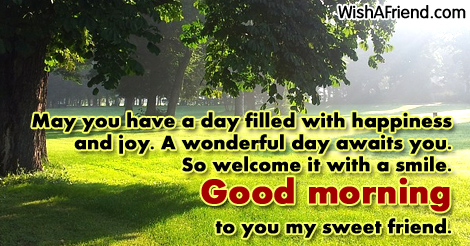 May you have a day filled with happiness and joy. A wonderful day awaits you. So welcome it with a smile. Good morning to you my sweet friend.
Other Popular Sweet Good Morning Messages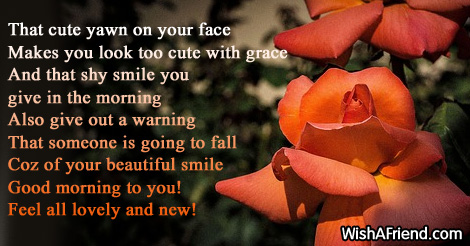 That cute yawn on your face
Makes you look too cute with grace
And that shy smile you give in the morning
Also give out a warning
That someone is going to fall
Coz of your beautiful smile
Good morning to you!
Feel all lovely and new!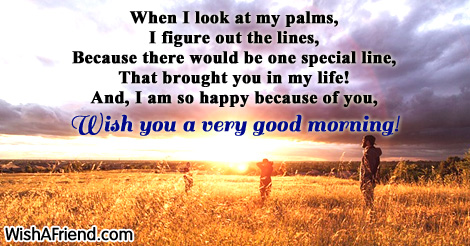 When I look at my palms,
I figure out the lines,
Because there would be one special line,
That brought you in my life!
And, I am so happy because of you,
Wish you a very good morning!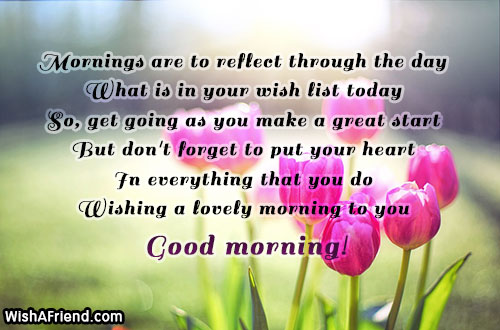 Mornings are to reflect through the day
What is in your wish list today
So, get going as you make a great start
But don't forget to put your heart
In everything that you do
Wishing a lovely morning to you
Good morning!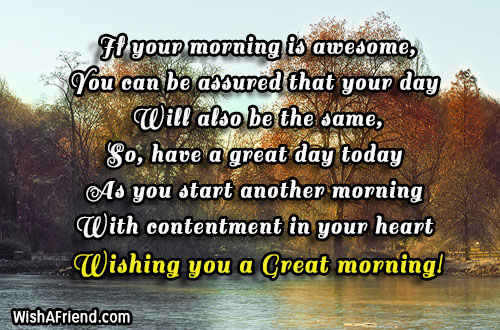 If your morning is awesome,
You can be assured that your day
Will also be the same,
So, have a great day today
As you start another morning
With contentment in your heart
Wishing you a Great morning!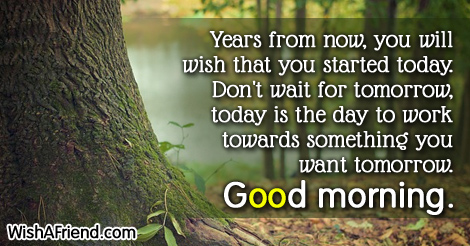 Years from now, you will wish that you started today. Don't wait for tomorrow, today is the day to work towards something you want tomorrow. Good morning.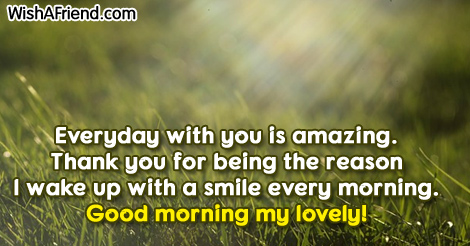 Everyday with you is amazing. Thank you for being the reason I wake up with a smile every morning. Good morning my lovely!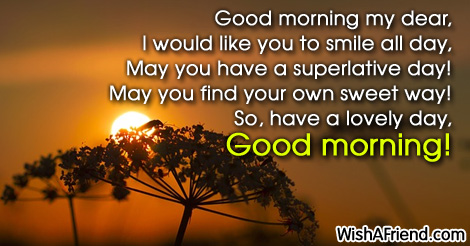 Good morning my dear,
I would like you to smile all day,
May you have a superlative day!
May you find your own sweet way!
So, have a lovely day,
Good morning!