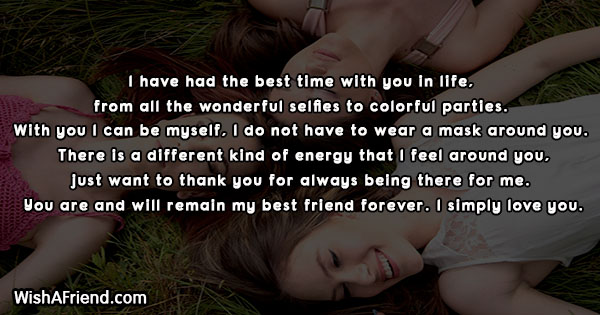 I have had the best time with you in life,
from all the wonderful selfies to colorful parties.
With you I can be myself, I do not have to wear a mask around you.
There is a different kind of energy that I feel around you,
just want to thank you for always being there for me.
You are and will remain my best friend forever. I simply love you.