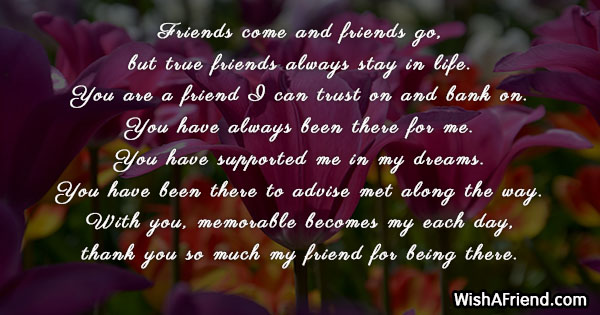 Friends come and friends go,
but true friends always stay in life.
You are a friend I can trust on and bank on.
You have always been there for me.
You have supported me in my dreams.
You have been there to advise met along the way.
With you, memorable becomes my each day,
thank you so much my friend for being there.