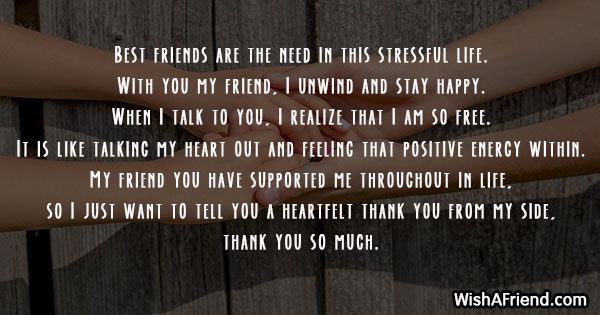 Best friends are the need in this stressful life.
With you my friend, I unwind and stay happy.
When I talk to you, I realize that I am so free.
It is like talking my heart out and feeling that positive energy within.
My friend you have supported me throughout in life,
so I just want to tell you a heartfelt thank you from my side,
thank you so much.