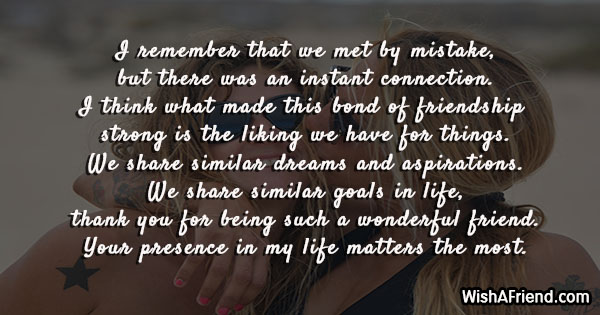 I remember that we met by mistake,
but there was an instant connection.
I think what made this bond of friendship strong is the liking we have for things.
We share similar dreams and aspirations.
We share similar goals in life,
thank you for being such a wonderful friend.
Your presence in my life matters the most.