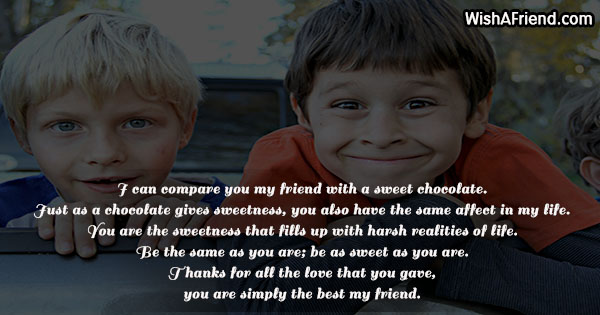 I can compare you my friend with a sweet chocolate.
Just as a chocolate gives sweetness, you also have the same affect in my life.
You are the sweetness that fills up with harsh realities of life.
Be the same as you are; be as sweet as you are.
Thanks for all the love that you gave,
you are simply the best my friend.