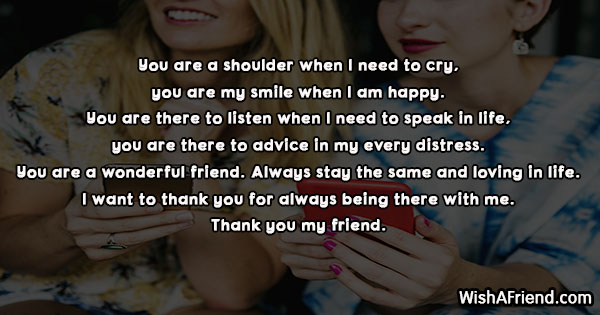 You are a shoulder when I need to cry,
you are my smile when I am happy.
You are there to listen when I need to speak in life,
you are there to advice in my every distress.
You are a wonderful friend. Always stay the same and loving in life.
I want to thank you for always being there with me.
Thank you my friend.