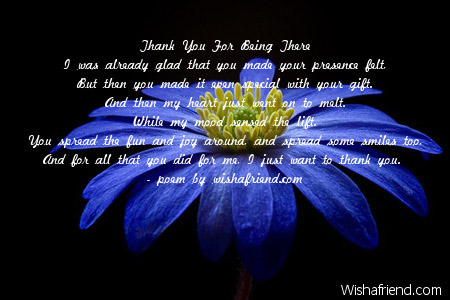 Thank You For Being There
I was already glad that you made your presence felt,
But then you made it even special with your gift.
And then my heart just went on to melt.
While my mood sensed the lift.
You spread the fun and joy around, and spread some smiles too,
And for all that you did for me, I just want to thank you.